Is Clawee Legit?
Clawee is a real claw machine game that lets you win prizes and have them delivered to your doorstep. The app is well-reviewed on both Android and iOS app stores. However, it is not recommended as a source of income due to the high cost of buying coins and shipping prizes, which are often cheaply made and not worth the expense. The cost of coins is expensive, and it isn't easy to earn anything substantial through the app. Additionally, earned bonus tickets can only be redeemed for prizes or gift cards, not for cash or PayPal. Overall, while the concept of live-streaming real claw machines is interesting, the cost and limited rewards make it a less desirable option.
What is Clawee?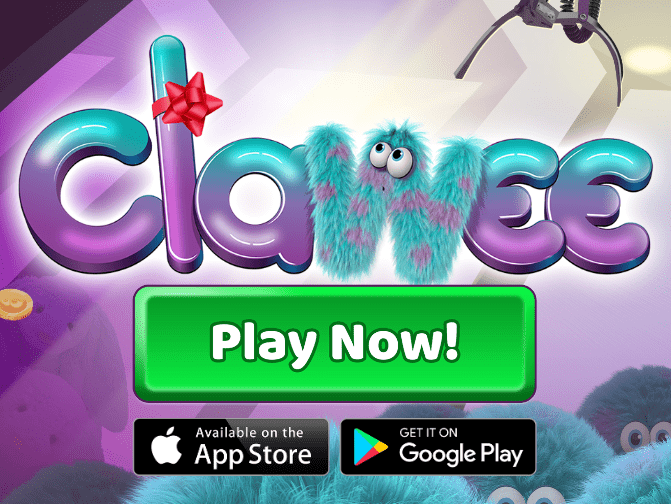 Clawee is a mobile claw machine game available on Android and iOS, owned by the mobile gaming company Gigantic. It allows players to control real arcade claw machines through their mobile phones and win prizes, such as stuffed animals, toys, keychains, and jewelry.
With millions of downloads and hundreds of thousands of positive reviews, it is considered one of the more popular arcade apps on the market. To receive their winnings, players must pay for shipping after successfully grabbing a prize. This app offers a real-life claw machine experience, as opposed to a simulation, and offers a variety of prizes similar to those found in traditional arcades.
How Does Clawee Work?
Clawee is an app-based platform that allows users to play real claw machines and win real prizes using their mobile devices. Here's how it works:
Users download the Clawee app and create an account.
Users select a real claw machine from the list of available machines and start playing the virtual version of the machine in the app.
Users control the claw by tilting their mobile device or tapping the screen. Eventually, the goal is to grab a prize and drop it into the prize chute.
If a user successfully grabs a prize, the prize is shipped to the user's address.
Finally, The real claw machines are located in various arcades and other locations around the world and are monitored by Clawee to ensure fair play.
Clawee provides an exciting and convenient way for people to play claw machines and win prizes from anywhere in the world. The platform offers a variety of claw machines with different prizes, so users can try their luck at winning different types of items.
Clawee Review
We found these reviews online.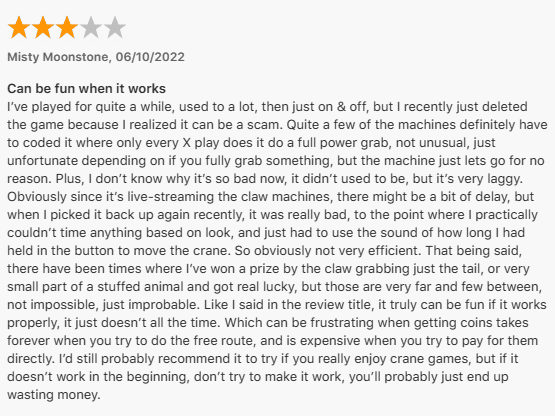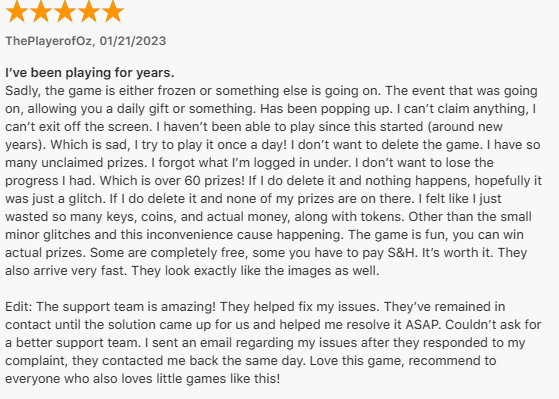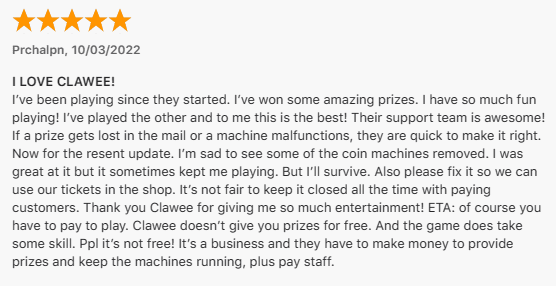 We found this user wondering if Clawee is legit or a big scam on Reddit.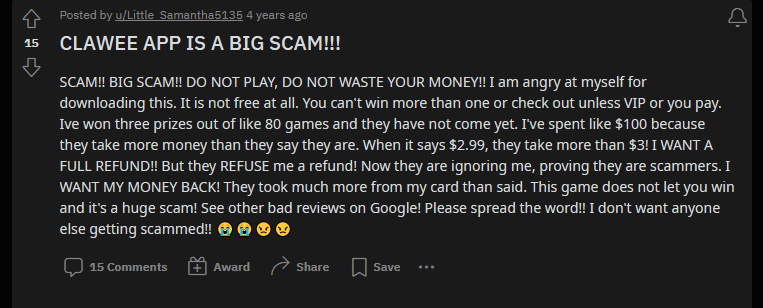 It's worth noting that you should pay to ship your prizes.




Are Claw Games Gambling?
The classification of claw games as gambling depends on the specific laws and regulations in your jurisdiction. In some countries or regions, claw games may be considered a form of gambling and regulated as such, while in others they may be classified as games of skill or games of chance and subject to different rules.
In general, claw games are arcade-style games in which players use a control mechanism, such as a joystick or buttons, to move a claw over a pile of stuffed animals or toys. The goal is to pick up a prize and deposit it into a designated area.
It's always a good idea to check the laws and regulations in your jurisdiction before playing claw games or any other type of game that involves the exchange of money or prizes.
Discover My Secrets to Thriving Online: How I Make a Living from Anywhere!
Ready to unlock the ultimate online money-making solution? Say goodbye to Clawee and hello to a platform trusted by thousands of users, offering a hundred times more value. Don't miss out on this game changing program that revolutionizes how you earn money online. Discover how to turn your dreams into reality.
Imagine living life on your own terms, working from anywhere you desire with just a stable internet connection, all while earning a full-time income. It's not a dream anymore! Thanks to this all inclusive program, you'll be able to build a scalable business and achieve financial freedom. Yes, it takes time and effort and not some get rich quick scheme, but with our expert guidance, you'll be equipped with everything you need to succeed. So, are you ready to join the league of successful online entrepreneurs?
Conclusion: Is Clawee Legit
Is Clawee legit? Upon signing up for Clawee, users receive initial coins to play and win their first toy. To receive the toy, users must become VIP members for a one-time fee of $3.99. , winning prizes may require purchasing additional coins.
The option to focus on winning coins instead of prizes can be a way to accumulate enough coins to win more prizes without constantly purchasing coins. But the toys available are not typically branded, but some still appear attractive.
The shipping process can take a long time, and there is no tracking, but users should eventually receive their prizes. The app is not necessarily a free way to win prizes, but it can still be enjoyable to play, and the option to become a VIP member for free shipping may be tempting.
FAQ
Does Clawee cost real money?
Some of the claw machines in the app require you to use virtual coins, which you can purchase with real money. Other claw machines can be played for free, but the prizes you win may not be physical items that are shipped to you. Instead, you might win virtual prizes such as digital currency or gift cards. So, while you don't need to spend real money to use Clawee, doing so can enhance your experience and increase the value of the prizes you win.
Is Clawee VIP a one time payment?
VIP status is a one-time payment

Is Clawee A Scam?
Clawee is not a fraudulent platform. If you win a prize and cover the shipping fee, your reward should be delivered to you. However, it has been reported by some users that delivery can take an excessive amount of time, and in some cases, the package never arrives. Additionally, the cost of Clawee coins is quite high, and in my opinion, the app does not offer enough value to justify its use.
How Much Is Shipping?
Clawee offers free shipping on prizes through a $3.99 VIP membership, including exclusive games and bonus coins. Prizes may take time to arrive , but will be received eventually.