In the world of affiliate marketing, finding the right course to guide you through the process can make all the difference. One of the popular courses available is Commission Hero, created by online marketer Robby Blanchard. With so many courses available, it can be difficult to know which one to choose. In this article, we'll dive into a comprehensive Commission Hero review to help you decide if this course is the right fit for you.
What Is Commission Hero?

Commission Hero is an online training program that teaches people how to make money through affiliate marketing. It was created by Robby Blanchard, a successful affiliate marketer who has made millions of dollars through this business model.
The program consists of a series of video lessons, live webinars, and other resources that provide step-by-step guidance on how to create successful affiliate marketing campaigns. It covers topics such as finding profitable niches, creating effective ad campaigns, optimizing landing pages, and scaling up campaigns for maximum profits.
Commission Hero also provides access to a private Facebook group where members can network, and get support from other affiliate marketers. The program claims to have helped thousands of people generate significant income through affiliate marketing, even if they have no prior experience or technical skills.
However, it's important to note that like any other training program, success is not guaranteed, and results will depend on individual effort, dedication, and the market demand for the products being promoted.
Who Is Robby Blanchard?
Robby Blanchard is an online entrepreneur and affiliate marketer who is widely recognized as one of the most successful and influential figures in the affiliate marketing industry.
Before becoming an affiliate marketer, Blanchard worked as a personal trainer in the fitness industry. However, he struggled to make a good living and eventually turned to online marketing as a way to supplement his income.
In 2014, Blanchard began promoting products as an affiliate marketer and quickly became one of the top performers in his network. Over time, he refined his strategies and techniques and eventually became the number one affiliate marketer for Clickbank, one of the largest affiliate networks in the world.
Blanchard is also the founder of Blanchard Media, an online marketing agency that helps businesses optimize their online sales. In addition, he is the creator of Commission Hero, an online training program that teaches people how to make money through affiliate marketing.
Today, Blanchard is regarded as one of the leading experts in the affiliate marketing industry and is known for his innovative and effective marketing strategies.
How Does Commission Hero Work?
Commission Hero is an online training program that teaches people how to make money through affiliate marketing. Here is an overview of how the program works:
Join the program: you first need to sign up for the program and pay the membership fee. Once you sign up, you will gain access to the program's training materials, which consist of video lessons, live webinars, and other resources.
Choose a product to promote: The next step is to choose a product to promote as an affiliate marketer. Commission Hero teaches you how to identify profitable niches and select the right products to promote based on factors such as demand, competition, and commission rates.
Create an ad campaign: the next step is to create an effective ad campaign to promote it. Commission Hero teaches you how to create compelling ad copy, choose the right images and videos, and target the right audience for maximum results.
Optimize your landing page: To maximize your conversion rates, Commission Hero also teaches you how to create an optimized landing page that will persuade visitors to buy the product you are promoting. This includes designing an attractive and user-friendly page, creating persuasive copy, and optimizing your call-to-action.
Scale up your campaign: Once your ad campaign and landing page are up and running, Commission Hero shows you how to scale up your campaign for maximum profits. This includes optimizing your ad targeting, expanding your reach to new audiences, and optimizing your ad spending to maximize your return on investment.
Throughout the program, you will also have access to a private Facebook group where you can network with other affiliate marketers, get feedback on your campaigns, and get support from other members of the Commission Hero community.
Commission Hero Pricing and Payments

Commission Hero is currently priced at $997, which can be paid in a one-time payment or a split payment option. Many people are asking how they can earn money from Commission Hero. Although Commission Hero does have an affiliate program, it doesn't pay you directly. Instead, the program teaches you how to find profitable products on affiliate networks like ClickBank, MaxWeb, and A4D, and how to promote and sell those products to earn commissions. The commissions are paid by the affiliate networks, not by Commission Hero.
There is a common misconception that Commission Hero is a task-based system that pays you to post Facebook ads. This is not true. The Facebook ads that you post are your ads, designed to promote the products that you have chosen to sell. Therefore, there are no guaranteed payments with Commission Hero.
If you are looking for a task-based system, there are other options such as online surveys with sites like surveyjunkie.com or visiting websites with inboxdollars.com. However, these options won't make you a lot of money, but they are free to join and may be a good starting point for those who have never made money online before.
Commission Hero Review

Based on the information provided, it seems that Commission Hero is a questionable affiliate marketing course that may not be worth the high price tag of $1,000. The reviewer suggests that there is nothing about affiliate marketing that should cost that much to learn and that the course may be taking advantage of people who are seeking get-rich-quick schemes.

The wait-a-year-before-a-refund policy and guarantee of making $1,000 per day are also called into question as potentially misleading or unrealistic. Affiliate marketing is a slow process involving trial and error and success may not be immediate for everyone.
Furthermore, the fact that the creator of Commission Hero has not advertised on Facebook since 2017 suggests that his methods may no longer be effective and that he may be using the course to profit from his prior success.
Overall, it seems that potential buyers should be cautious before investing in Commission Hero. and may be better off seeking more affordable or free resources to learn about affiliate marketing.
Discover My Secrets to Thriving Online: How I Make a Living from Affiliate Marketing!
Ready to unlock the ultimate online money-making solution? Say farewell to Commission Hero and embrace a legendary platform trusted by thousands of users. Don't miss out on this game changing program that revolutionizes how you earn money online. Discover how to turn your dreams into reality.
Imagine living on your own terms, working remotely with an internet connection, and earning a full-time income. It's not a dream anymore! Thanks to this legendary program, you'll be able to build a scalable business and achieve financial freedom. Yes, it takes time and effort and not some get rich quick scheme, but with our expert guidance, you'll be equipped with everything you need to succeed. Therefore, are you prepared to join the ranks of successful online entrepreneurs?
Conclusion: Commission Hero Review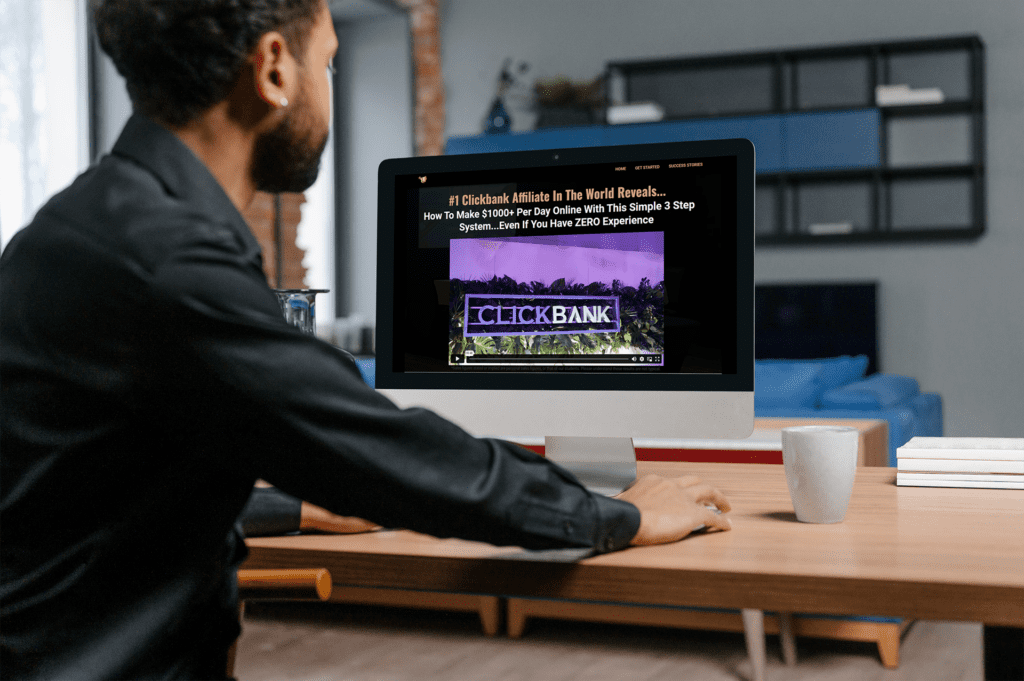 In conclusion, the Commission Hero review reveals that while the course promises to teach its users the secrets of successful affiliate marketing, it may not be the most trustworthy or cost-effective option available. The high price tag of $1,000 raises questions about the legitimacy of the program and its potential to take advantage of those seeking quick financial gain. It is important for individuals to carefully research any course or program before investing their time and money to ensure that they are making an informed decision. As with any investment, it is important to consider all available options and exercise caution when presented with promises of easy riches.
FAQ
Can I get a refund from Commission Hero?
No
Is refund scamming illegal?
Yes, refund scamming is illegal. It is a form of fraud that involves tricking a seller or business into providing a refund for a product or service that was not legitimately purchased or received.
Can I lose money with affiliate marketing?
Yes, it is possible to lose money with affiliate marketing. While affiliate marketing can be a lucrative way to earn money, it is not a guaranteed source of income.